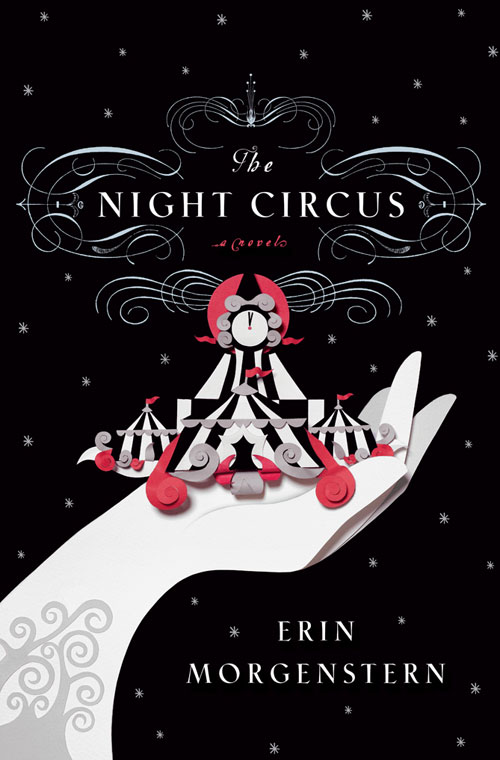 The circus arrives without warning…that's the opening line in the book, and as the circus this book arrived to my life unannounced. I hadn't heard of it until one day, at the bookstore the seller recommended it. The cover caught my attention almost immediately with the white and black tent...plus it was on sale ;).
I devoured this book, like I haven't in a while. To say this is a story of 2 magicians would be to bring the story down. Yes, there is magic in it, but for me it was the one made by Erin Morgenstern describing the whole making and happening of the circus. To read the book and feel the smell of candy apples, hot chocolate, to feel mesmerized by every single enchantment performed by Celia or Marco…to wish endlessly that you could visit the Ice Garden…that was the magic.
The story begins in the 19th century, but jumps farther in the "future" and as you advance the two timelines finally join each other. I fell in love with every character, the twins, Tsukiko, even Alexander and Prospero. It has it's dark moments, but that is perhaps what I liked the most, that is not a happy ever after story, is intricate, is complex, is sad, as live. But as life, it gives you passion, excitement and magic. Apparently this is Morgenstern first novel, so I can't wait to see what she has in hand. I would dismiss comparisons to Harry Potter or Twilight, as I saw several critics did. I've read both series, and I didn't feel any similarity in the thematic. Anyway, I hope people enjoy this book as much as I did, for it make me happy beyond my expectations for it.